Back Pain Management with our Chiropractor in Boca Raton
Back pain can interfere with your daily life, but it does not have to. Whether your pain began suddenly after a car accident or a sports incident or if it has gradually worsened over the years, we have effective treatment options. Our chiropractor in Boca Raton and Deerfield Beach evaluates your symptoms and listens to your health history to determine why your back is in pain.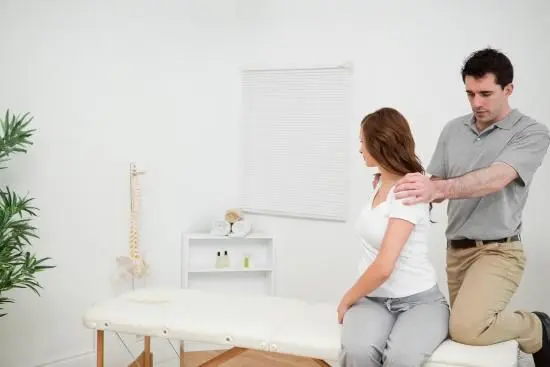 Bartell Chiropractic welcomes residents of Boca Raton and Deerfield Beach to visit us for back pain management. Our entire health team and Dr. Michael Bartell are delighted to share with you the benefits of chiropractic care for back pain. Our treatments are natural, gentle, holistic and medication-free, so you do not have to worry about any side effects. Plus, chiropractic care also improves your overall health and well-being. We encourage you to seek treatment for back pain at the beginning of your symptoms so we can address your concerns and avoid future discomfort. This is especially important if your back pain is the result of an injury following an auto accident. We would like to see you as soon as possible to start healing your injuries.
Chiropractic Care for Lower Back Pain
Back pain may occur in your upper, middle or lower back. Upper back pain is often connected with whiplash, spinal abnormalities or poor posture such as hunching forward over a computer. Pain in your middle back may be from an auto accident or sports injury or also the result of spinal abnormalities. Lower back pain may be caused by sciatica, a condition in which the sciatic nerve is compromised. You may also feel pain in your lower back from a lack of core strength, poor posture or from overuse.
Dr. Bartell evaluates your back pain and helps you determine the source of your discomfort. Once this is established, our health team develops a chiropractic care plan to target and eliminate the source. Your care package may include:
Chiropractic adjustments- Our chiropractor Deerfield Beach uses gentle adjustments to position the vertebrae of your spine. This allows for a healthier posture, greater freedom of movement and less back pain.
Exercise instruction- We show you how to support good posture and ease your back pain through strengthening and flexibility exercises.
Nutritional guidance- When your body is operating with the proper fuels, you feel better. You also provide nutrients to support healing of the sensitive areas in your back.
Contact our Deerfield Beach and Boca Raton Chiropractor Today
Our health staff is available to answer your questions and motivate you as you journey through chiropractic care. We welcome the opportunity to care for you and your family and provide spinal evaluations to alleviate spinal abnormalities in your children and teenagers. Our team puts together a treatment plan to quickly alleviate your discomfort. For back pain management and care for conditions such as sciatica and overuse injuries, please contact us today at 954-426-3200